Hey Thriver,
When you spend your time helping makers sell their craft online, and your best friend tells you that she wants to start selling her handmade dice online, you better believe I wanted to see her succeed!
Amanda (who you may know as @bimbleandpimble on Insta, or via her dice shop @dream.forged.dice) has been a life-long maker.
We've also been friends since we were 13 years old!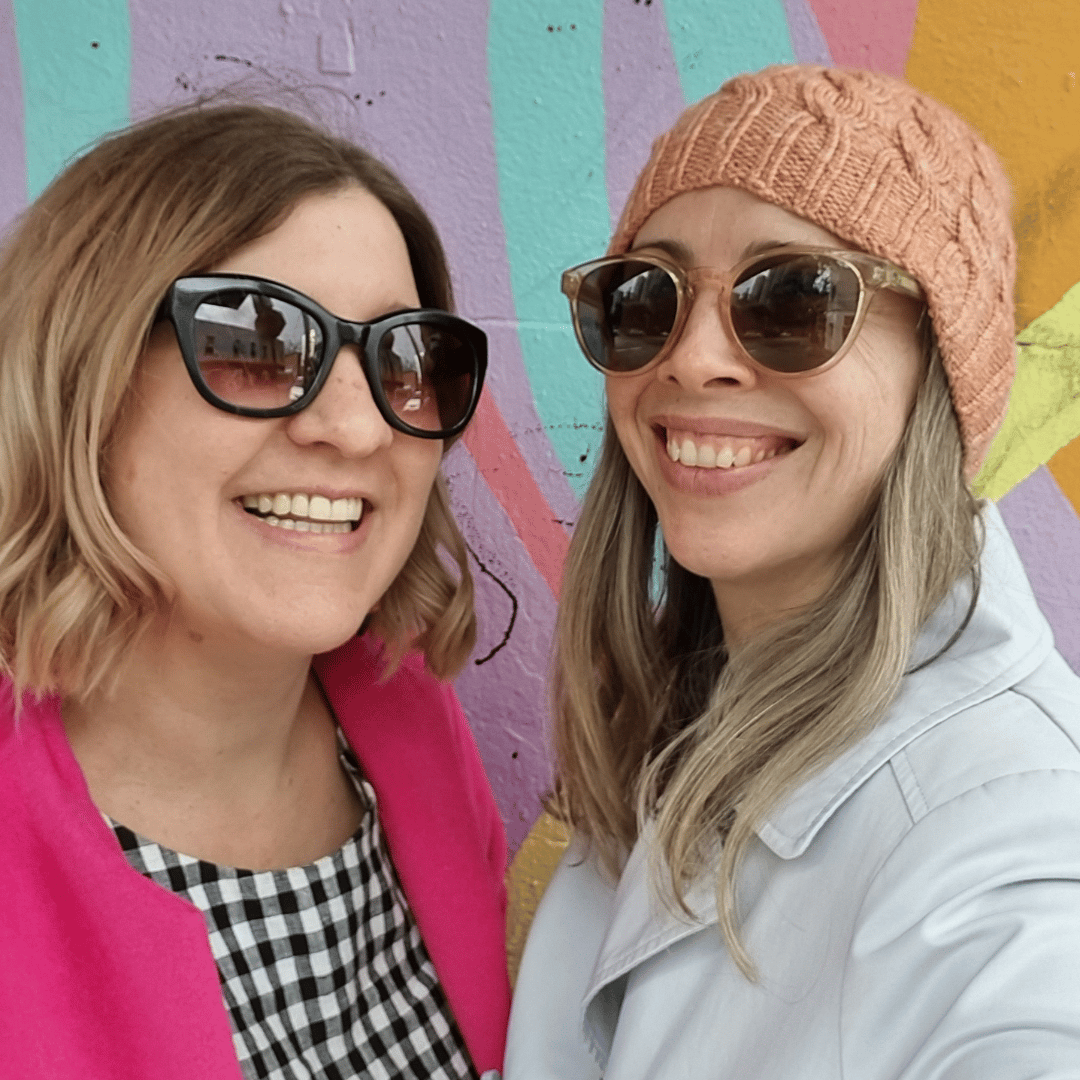 She makes amazing clothes for herself, but despite me gently inquiring year after year (and also being the honoured recipient of a few handmade garments of my own), she never wanted to sew to sell.
However, when she started a new hobby – making handmade dice – she picked up the phone and asked me how to sell them online.
My response?
"I'm running Set Up Shop soon, you have got to come do the course!"
I mean, this could NOT be any more in my wheelhouse!
So, she signed up for the course, and she worked hard every day.
On day 30, she opened her shop, launched about 40 items/sets… and SOLD OUT bar 1 item!
I don't deny that she absolutely leveraged her knowledge of Instagram and her current audience to drive sales (she'd been carefully growing her dice account on Instagram for a few months prior), but she could not have done that without creating the amazing shop she did!
I was so dang proud of her 😀
AND, she did this while working a demanding full-time job.
For her, dice making is a fun side hustle – she has no intention of making it a full time thing – so she's a great example for those of you who want a part-time or side hustle – or a retirement biz that doesn't have to take up all your time.
Here's what she has to say about the course:
"

Set Up Shop was the ultimate kickstart to launching my dice shop!

I had slowly been stockpiling products but felt

completely overwhelmed

on

where

to start,

how

to do it and

what

was worth my time and energy.

I set aside a bit of time each night after my day job to work through the lessons and found them

easy to follow with lots of great tips

.

I opened my Etsy shop on day 30 of the course and

sold out my entire stock

– bar one item I kept for myself to mark the momentous day!

I couldn't recommend Set Up Shop more highly

for those looking to finally take their creative idea and launch it into the world!"
Are you ready to finally Set Up Shop just like Amanda did?